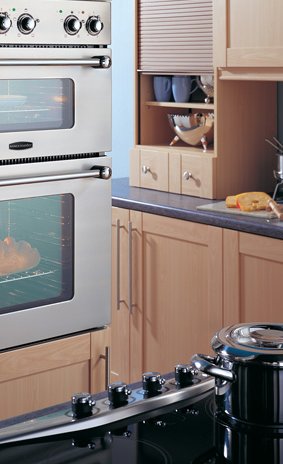 At fix-my-oven we offer a professional Electrical Oven, Cooker and Hob repair service to most makes and models*.
Now with over 25+ years of experience in the appliance care sector.
Based in CHELTENHAM we cover Cheltenham, Gloucester, Tewkesbury, Stroud,
Forest of Dean, Cirencester, Gloucestershire & ALL surrounding areas.
Our repair service is anchored around providing our customers with a professional and convenient service. We deliver the highest standards of Electric cooker repairs and provide excellent customer service at competitive rates.
We have NO CALL-OUT CHARGES or SERVICE CHARGES,
We only charge you the labour costs.**
For most jobs we can offer you a fixed price service, so you know exactly what you are going to pay, with no extra hidden costs.

We can also fit your new ELECTRIC cooking appliance if you are looking to replace it.
We can even supply you with spare parts, so you can fix your own appliance.
Cooker & Oven repairs are best handled by Cheltenham professionals, so contact fix-my-oven from Oven Busters and let us repair your electric cooker, oven, hob, extractor, etc...
These professionals will help by coming out to repair your electric cooker, oven, hob etc. Our staff are also available to help you with all your cooker &
oven repair questions.
There is nothing more inconvenient than your cooker breaking down. Don't waste any time, you can have it repaired soon. There could be a quick and
easy fix to the cooker problems you are having. We offer a fixed price* service so you know what you are going to pay before we arrive.
We provide the electric cooker repairs you require at a price you can afford.
Your Electric Cooker & Oven repairs shouldn't be trusted by just anyone. For your electric cooker repairs, choose our knowledgeable specialists that cover Cheltenham, Gloucester, Tewkesbury, Stroud, Forest of Dean, Cirencester & All surrounding areas.
What are the Options for Electric Cooker Repairs?
A small repair, like replacing an oven lamp, is an easy fix. Oven lamps should only be replaced with quality oven lamps. Since grill elements usually unclip easily, should one fail it should be easy to replace? No heat from your oven usually means the fan element has failed. Reset the clock or oven timer to the manual setting if your oven dies for no apparent reason.
Tips for Electric Cooker Repairs in Cheltenham, & surrounding areas.
Take heed of these simple tips for repairing your cooker. Before beginning any repairs,
make sure you turn your oven off and remove the plug.
Select the proper replacement parts and refrain from cheap imitations.
Make sure your oven is clean & not smoking as a dirty oven is less efficient and a cause
for breakdowns. Click HERE for oven cleaning from Oven Busters.
When you need electric cooker repairs done by an experienced professional in
Cheltenham & surrounding area,
Please be sure to call us on 07955295360 or use our contact us page.
Please read our T&Cs before contacting us.
**Labour cost for non-fixed price calls is £45.00 per half our.
(Our Min Charge is £90:00).
There is a small charge of £25:00 to fit your parts, plus labour costcosts
FOR OUR OVEN CLEANING SERVICES PLEASE VISIT
OUR MAIN WEB SITE AT (click link). www.ovenbusters-cheltenham.co.uk
*We may not be able to repair old or unknown
makes of ovens or cookers, and also Manufacture only electronic resets.
*Our fixed price service may not be available for all repairs.